Cheap. Easy. Instant. If building your own website seems too good to be true, that's because it is. There are hundreds of website builders out there, and it can be tempting to view creating your own site as a quick-fix solution to getting your business online, but the reality of a self-build website is often far from ideal.
A modern-day business essential, your site needs to look professional, rank well in Google search results, be easily navigable, and ultimately get results.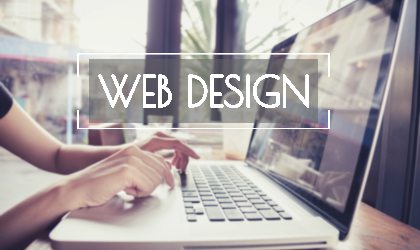 Below is a list of reasons why you should not build your own website.
Customisation
Do It Yourself website builders offer a degree of customisation, but there are limitations and most basic packages lack functionality, originality and are not interactive. If you wanted to add extra features or functionality you will probably end up paying a significant monthly premium.
Efficiency
Website development is technical, and it takes time to build a great website that functions well. If you're not a professional web developer, the hours upon hours you spend trying to create a website could be more efficiently spent generating business and growing your client base. Hiring someone with experience and knowledge to build it, will save you time and money and will ultimately look and perform better.
Professionalism
First impressions count. Your website is the digital manifestation of your business. It's simple, a website made by an experienced web developer will look professional, function properly and will leave a positive impression on your website visitors.
Advertisements & Footer Banners
If your DIY website has their name in your websites footer it is bad news. It looks unprofessional and makes your business look cheap. DIY labels can make your operation look 'tin pot' and can raise suspicion as to your businesses reliability and trustworthiness amongst website visitors.
Experience
An experienced website developer knows they have a vested interest in your success as a business. If your business does well, and the website performs well, they benefit from continued custom and positive reviews. Long term mutually beneficial relationships are the key to business success.